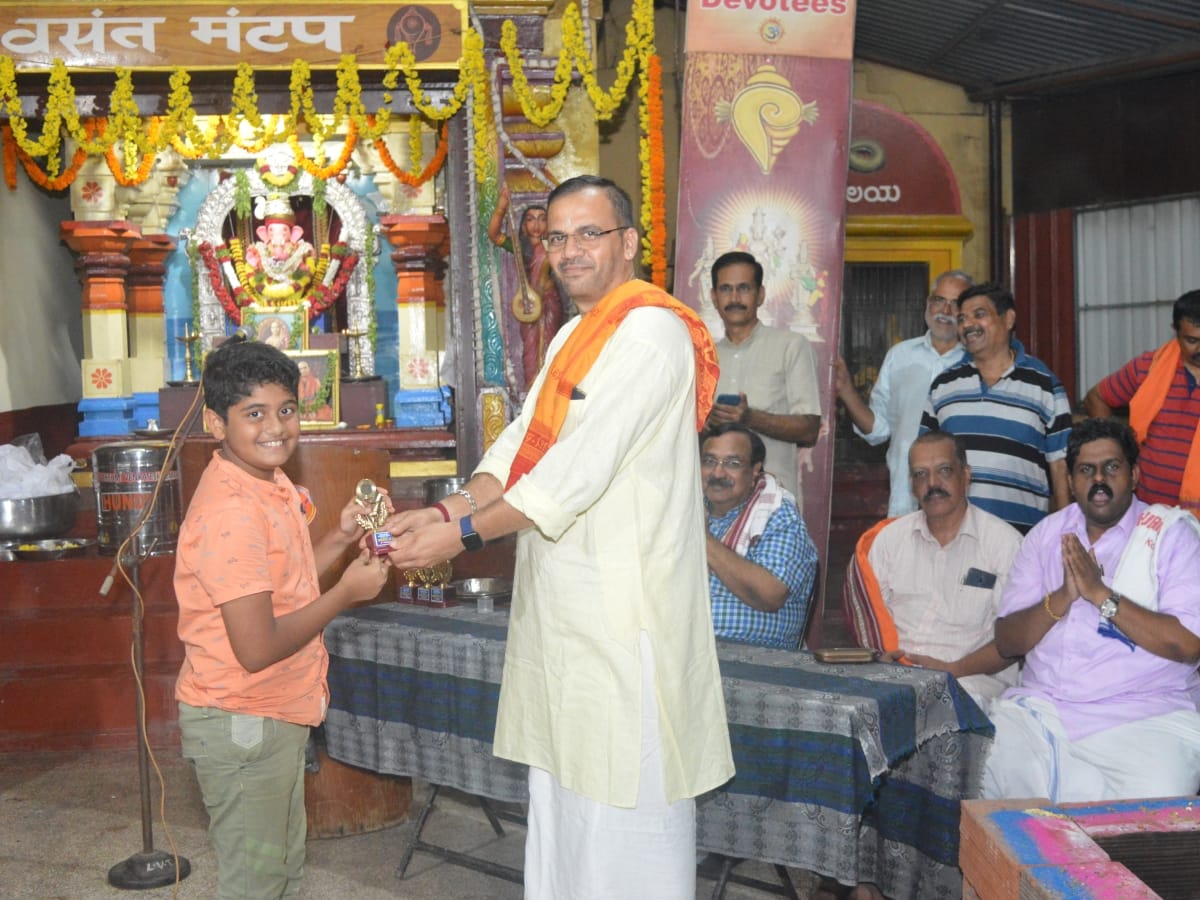 The holy lamp lit by H.H. Bhuvanendra Theertha Swamiji at Hosdurg shall continue to shed spiritual light all around eternally. For this we have to preserve our identity, tradition, practices customs, faith etc., by preserving and developing our mother tongue, Konkani. It is one of the most powerful preservatives to keep fresh and alive our cultural heritage which is the sum total of our usages, customs, traditions etc. Mother language is not only a component of culture but also a carrier of culture.
There was a time when people of other languages used to envy Konkanis for their love of their mother tongue. Now-a-days we find that Konkanis are turning averse to their mother tongue and feel proud to communicate in English or other languages. Many in the younger generation even feel ashamed to speak in Konkani. This is a dangerous trend which will in due course lead even to the extinction of the language which means the end of our culture. Some may attribute this to the growing globalisation in all walks of life and to the blind imitation of alien cultures devoid of spirituality. We have to arrest this unhealthy slip and our temples have to play a decisive role to save our identity.
The Honourable Supreme Court of India has declared our places of worship denominational because of the distinct language we speak among other things and so to keep our identity safe, we have to preserve and develop Konkani. Our temple envisages a long term programme to create awareness in our people, especially the younger generation, about the absolute need to save Konkani. It is proposed to conduct courses in Konkani to our children, to organise competitions in extempore, storytelling, recitation, essay writing etc., in Konkani, periodically. Besides a library with books on spirituality, children's literature periodicals etc., in Konkani language is to be set up in our temple as a step to develop our language with the co-operation of our educated Samaj members.
Smt. Bhavana Bhasker Prabhu of Bombay, dedicated to the spreading of the message of Srimad Bhagavad Gita, gave discourses in Konkani which has left an indelible mark in the heart of our Samaj Members, especially the women folk. Interpretation of each stanza in Konkani interspersed with melodious Keerthans or Subhashithas in Konkani, Marathi or Kannada kept the audience spell bound. The performances enlightened the listeners about how to behave towards elders, the Guru and the Samaj. It is proposed to organise such Satsangs periodically in our temple.