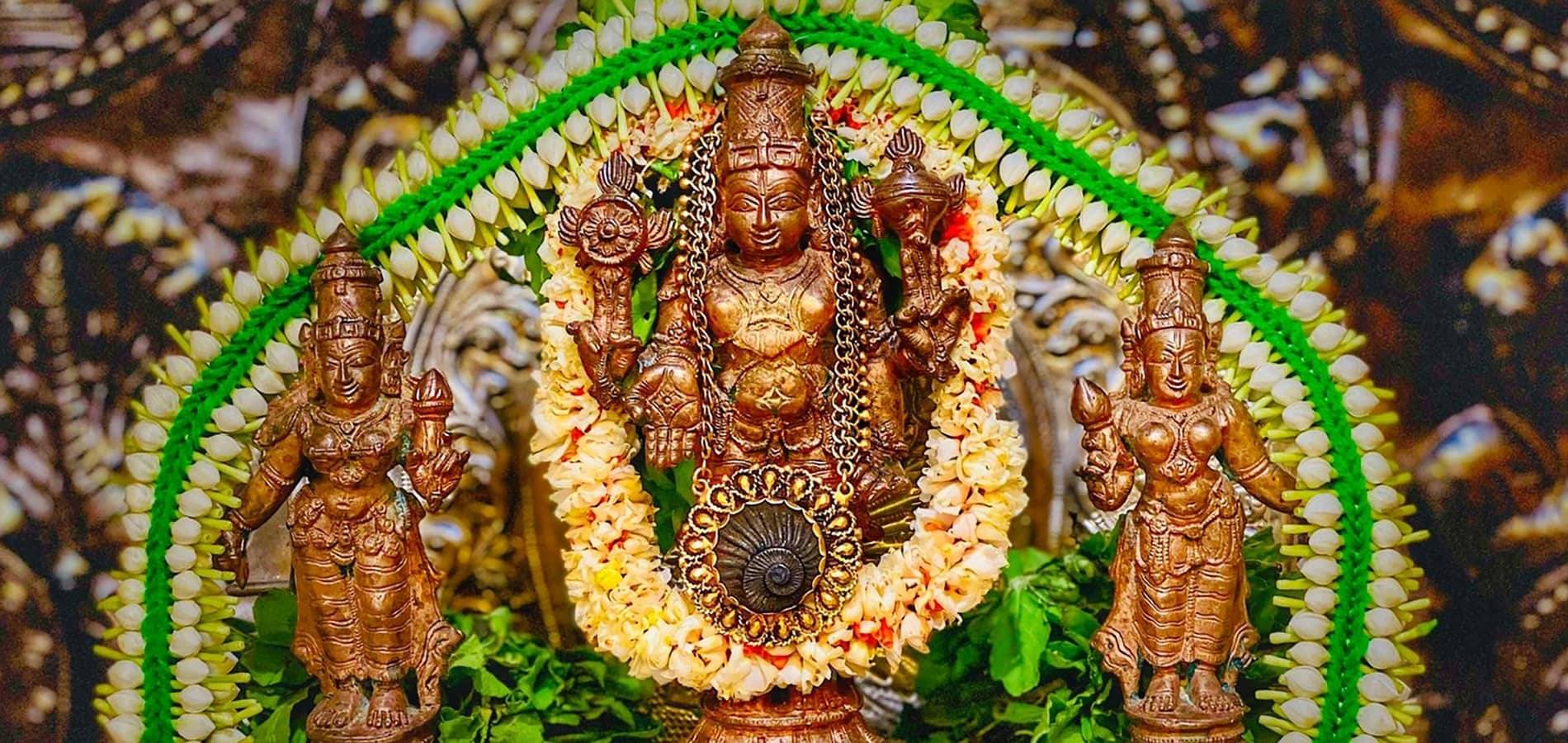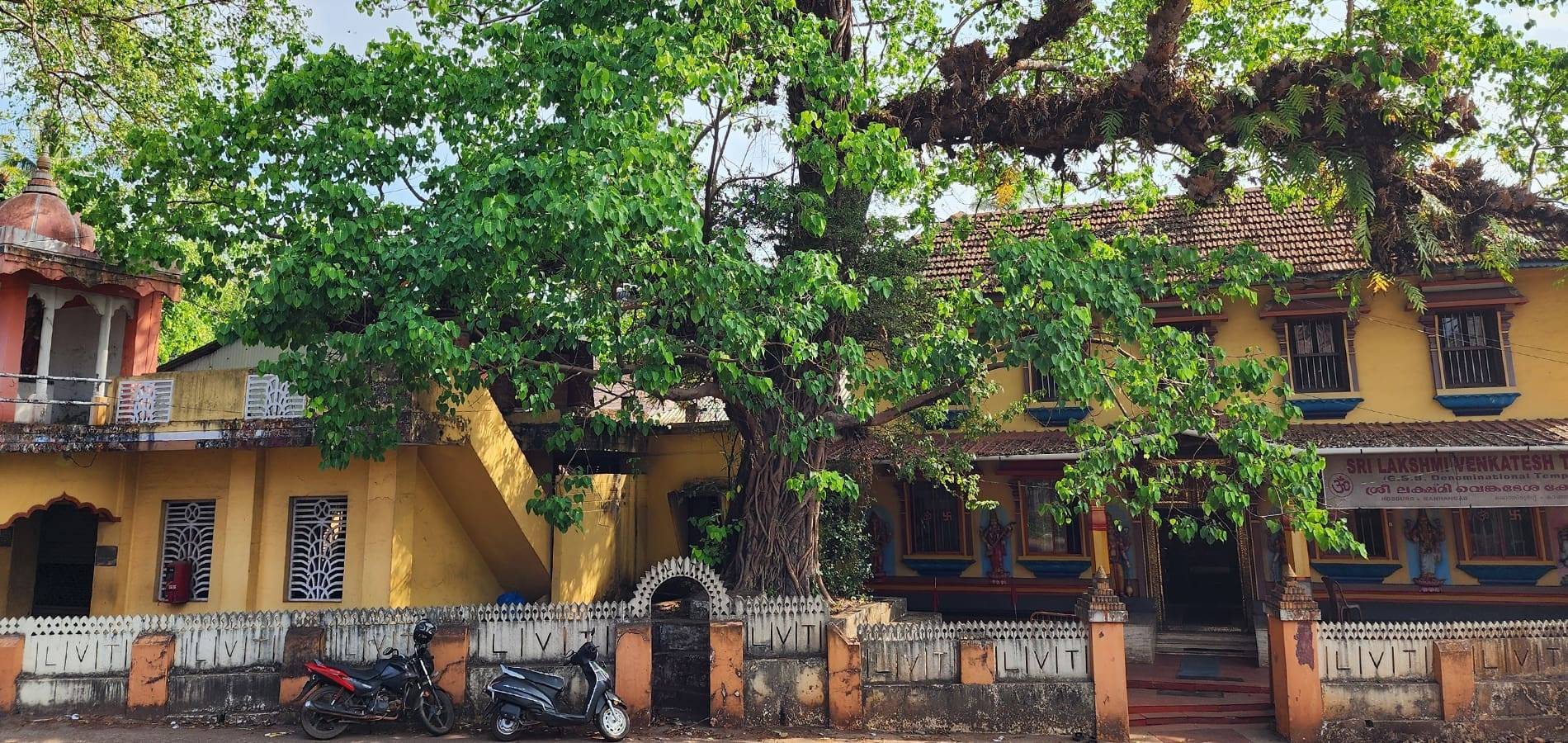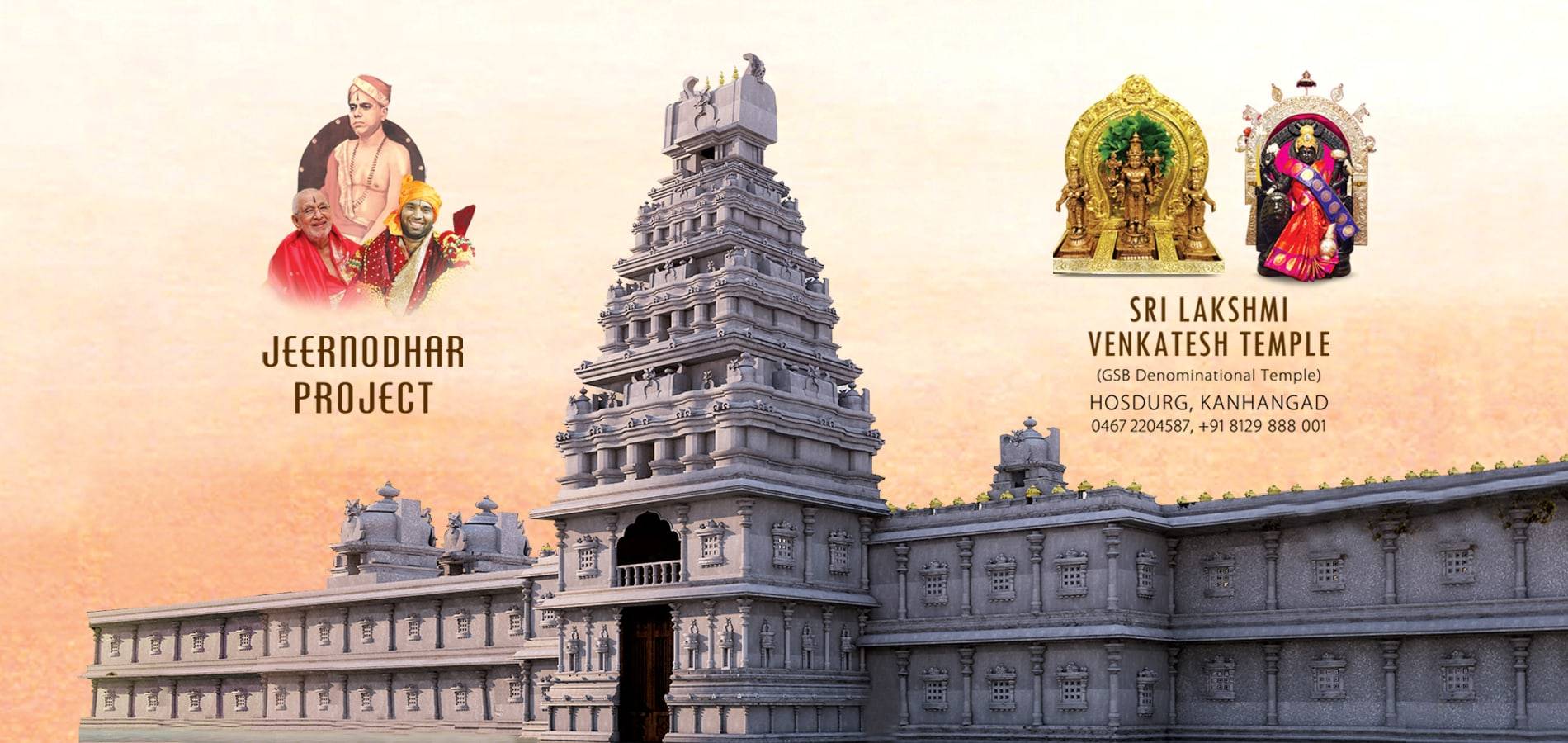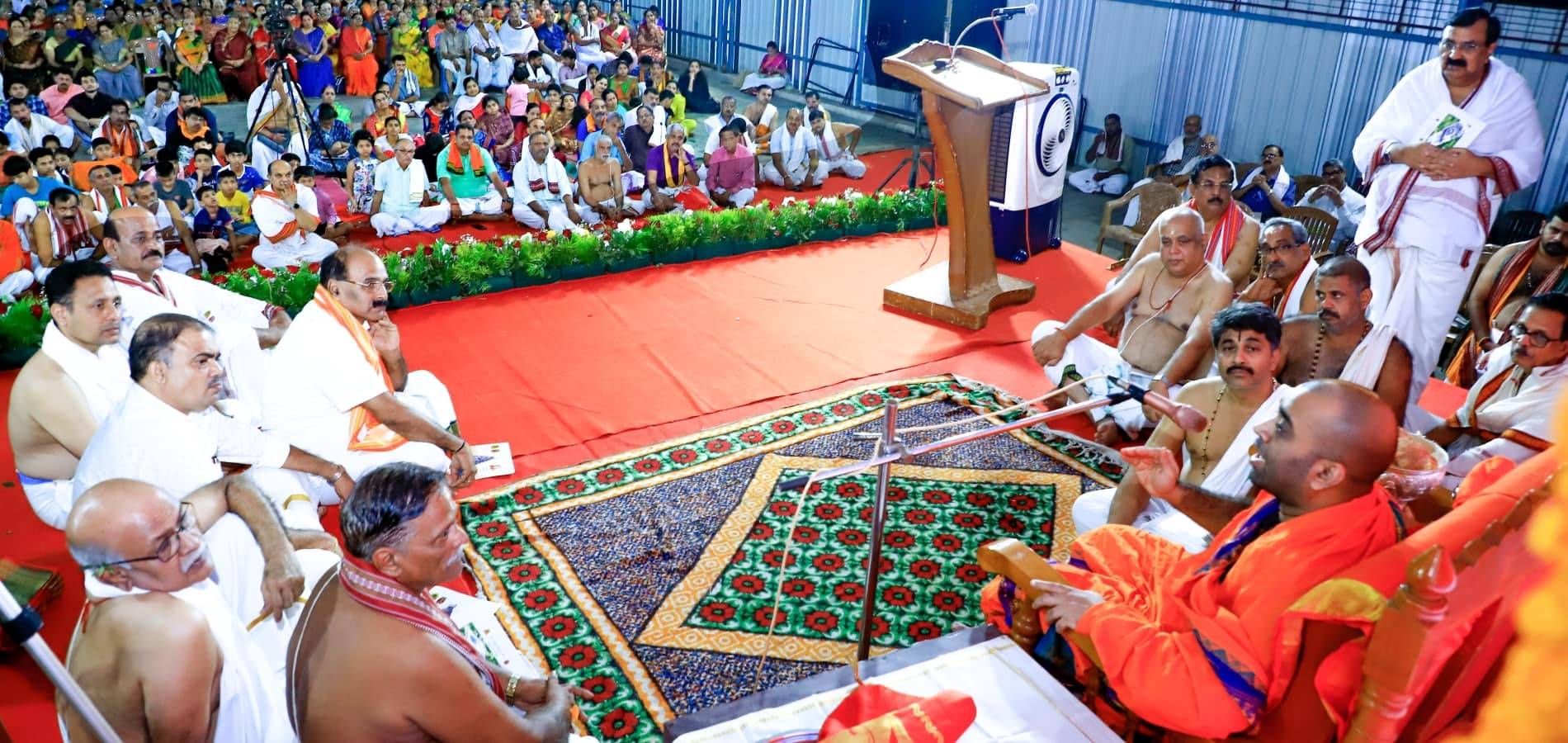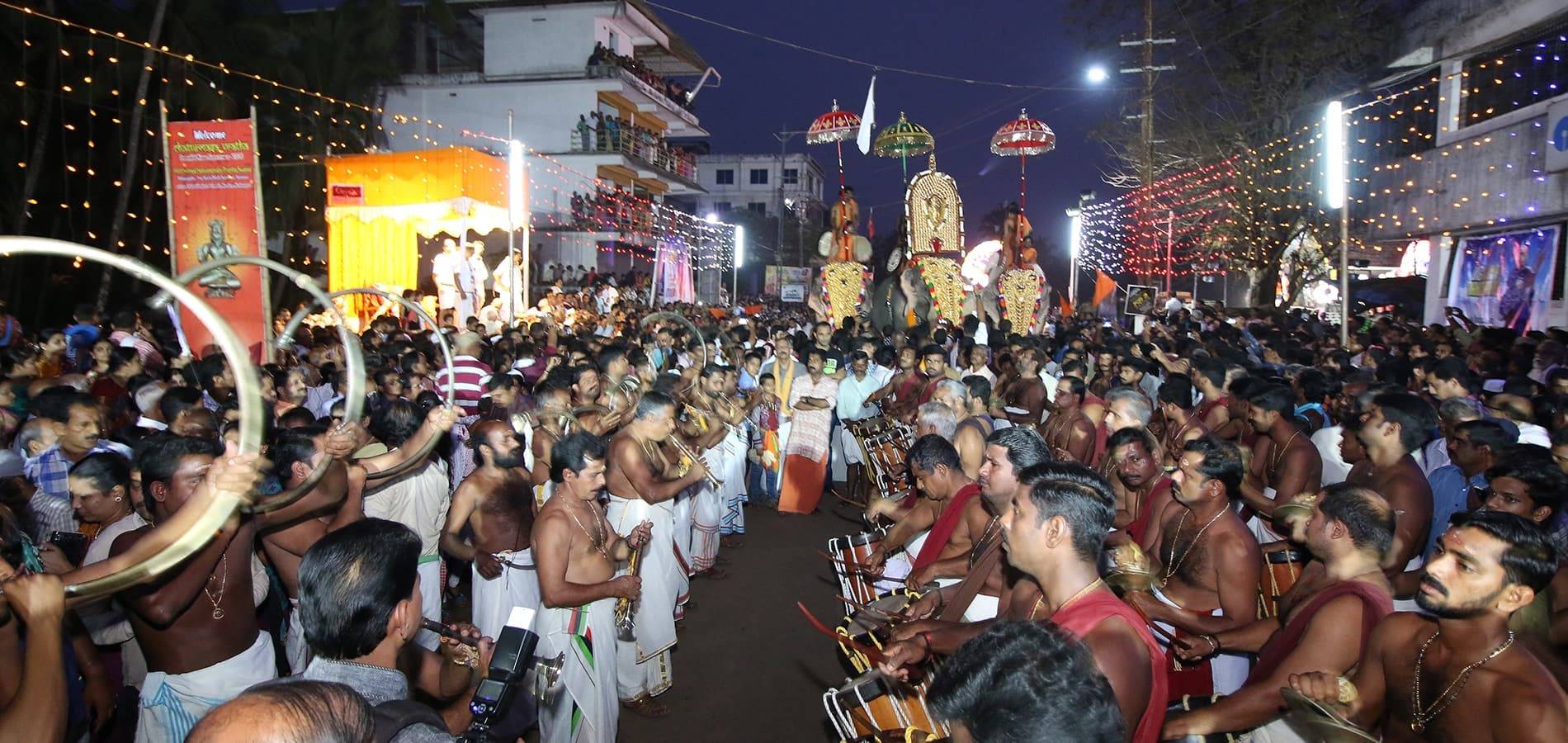 slvt-hosdurg-home-slide-banner-01
slvt-hosdurg-homeslide-02
SLVT Hosdurg Sabha Karyakrama
slvt-hosdurg-homeslide-04
Sri Lakshmi Venkatesh Temple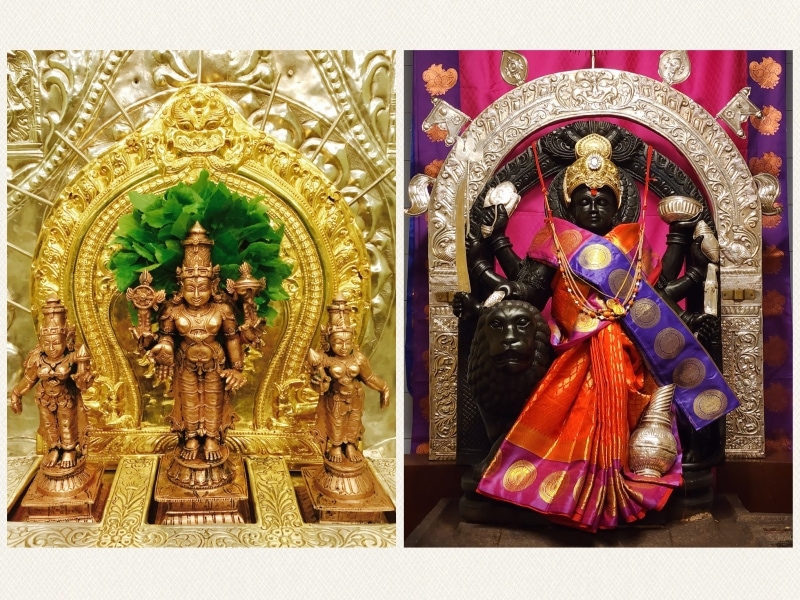 Our ancestors had established the spiritual institutions like the Temple and Dharmaguru Peetahs to provide us Divine Light and Guidance in our life's journey towards righteousness and the Eternal. These lamps had been kept burning brightly by the oil of their faith, devotion, commitment, sacrifice and all the essences of human values. Our progenitors bequeathed this lamp to us for our use and maintenance and passed it over to our descendants so that they might not stumble upon the rock of adharma and atheism.
The custodian of this lamp is the Dharma guru who is vigilant to see that we properly trim its wick from time to time and pour pure oil to keep it burning with splendour perpetually so that the hallowed light dispels the darkness of ignorance and adharma. This invaluable legacy from our benevolent forefathers is to be preserved and enriched as ordained by our Dharma guru, so that we can pass it down to our progeny, intact. Sri Lakshmi Venkatesh Temple
Temple History
A large number of Gowda Saraswath Brahmins had moved over to Hosdurg
Our Aim
The holy lamp lit by H.H. Bhuvanendra Theertha Swamiji at Hosdurg shall continue
Service Activities
We realise that God is best served and pleased by serving the poor and the needy.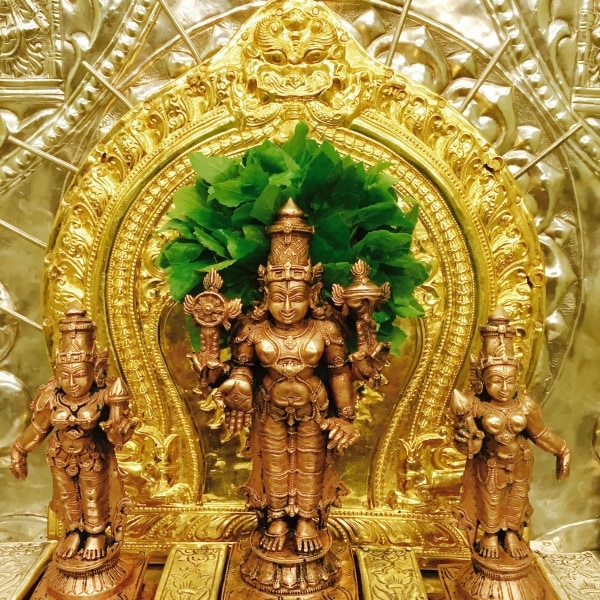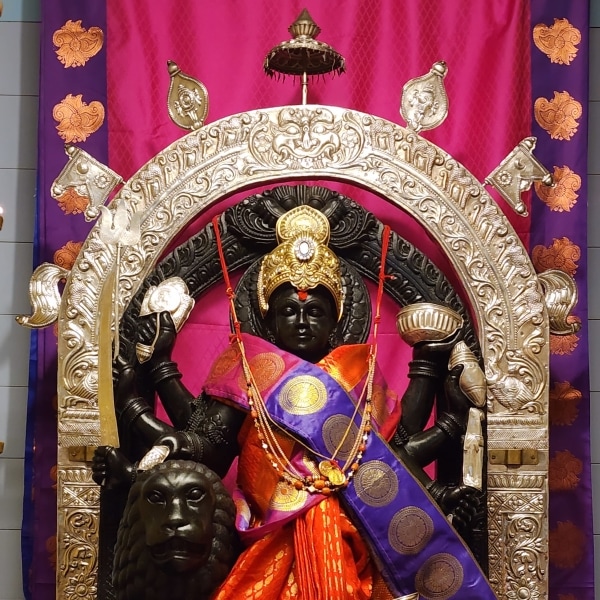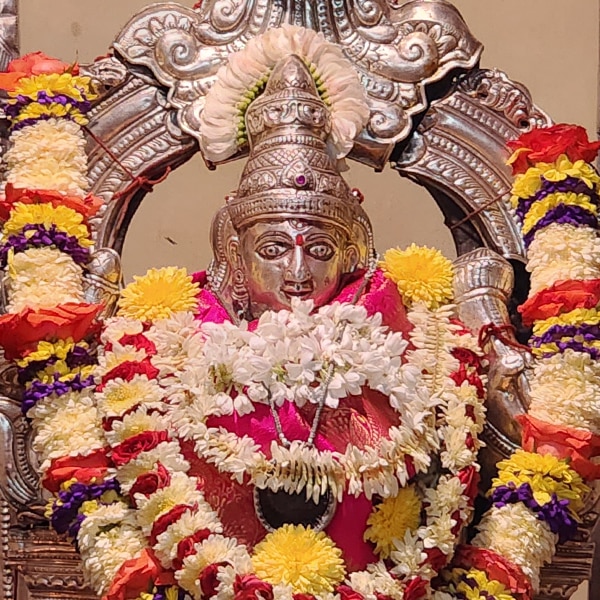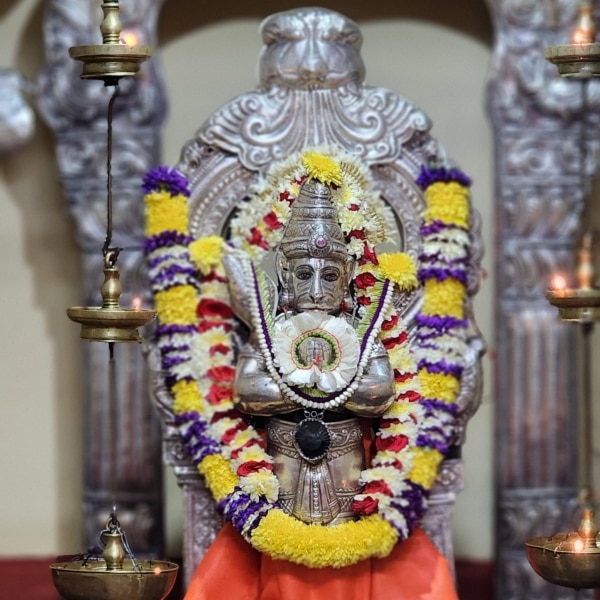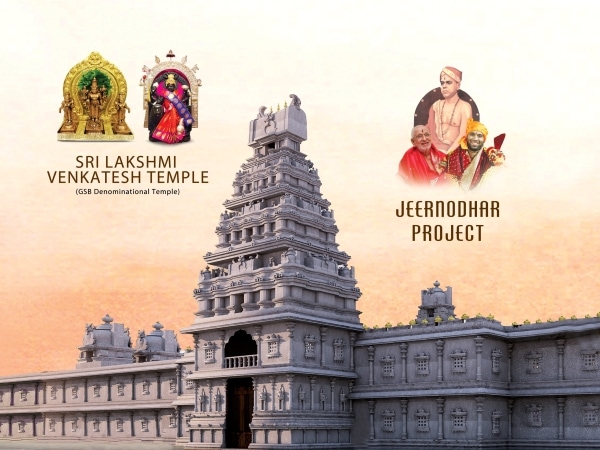 Dear Samaj Bandhav,
Hosdurg Sri Lakshmi Venkatesh Temple is the abode of Lord Sri Lakshmi Venkatesh and Sri Mahamaya, known to shower their blessings for the wealth and prosperity of the devotees and this Pete. There was a time when the Goud Saraswath Brahmins living in and around Kanhangad had to go to Kasargod to worship the community deity. Our forefathers prayed to Srimad Bhuvanendra Theertha Swamiji of Shri Kashi Math Samsthan to establish a place of worship for our community at Kanhangad.
Srimad Bhuvanendra Theertha Swamiji ordained that an idol of Sri Lakshmi Venkatesh which had been discovered from Innoli Desha (Karnataka) and worshipped along with Sri Kashi Math deities would be consecrated at Kanhangad. In 1864, the Prathishta took place in a simple manner. The Sanctum Sanctorum (Gharbha Griha) was then built with a roof of bamboo and straw.