Management – Present and Past
A galaxy of eminent members of our Samaj has held the office of the President/ Managing Trustee from 1920
according to the available records.
Sri Lakshmi Venkatesh Temple is managed by a 13 member committee including
three Trustees.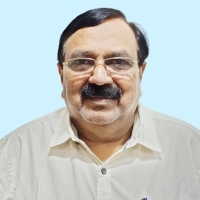 'Kalavathi', Nittadukam, Hosdurg.
PIN – 671 315.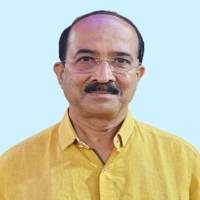 'Radha Nivas', Alamipalli, Kanhangad. PIN – 671 315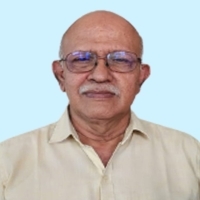 'Guru Prasad', Devan Road, Near DHSS Kanhangad. PIN: 671 315
Governing Council Members
H. Ganesh Nayak
H. Pradeep Pai
B. Mukundray Prabhu
Shankar D. Pai
K. Giridhar Kamath
M. Namadev Shenoy
B. Gurudath Prabhu
N. Panduranga Pai
K. Vasanthamadhava Pai
N. Ramachandra Prabhu
At the Steering wheel in the past
Saraf Venkatesh Annappa Kamath (1920 – 1924)
B. Madhava Rao (1924 – 1927)
Patel Narasimha Kamath  (1927-1937)
Saraf Sheshgiri Annappa Kamath  (1938)
B. Madhav Rao (1938-1939)
Upendra Venkatesh Kamath (1939-1941)
K. Narayana Anantha Shanbhaug (1941-1942)
Upendra Venkatesh Kamath (1942-1946)
Krishna Mukunda Kamath (1946-1948)
K. Ramaraya Vittappa Shanbhaug (1948-1960)
H. Purushotham Manjunatha Kamath (1960-1975)
H. Vittal Upendra Kamath (1975-1981)
H. Subraya Pundalik Nayak (1981-1989)
H. Purushothama Krishna Kamath (1989-1991)
B. Yogesh Damodar Prabhu (1991-1997)
K. Umesh Kamath (1997-2001)
B. Yogesh Damodar Prabhu (2001-2009)
B. Vasantha Shenoy (2009 – 2015)
N. Gangadhar Prabhu (2015 – 2017)
H. Gokuldas Kamath (2017- Present)
Saraf Annappa Kamath (1870 – 1874)
Vittal Bhandari (1882 – 1883)
Saraf Venkatesh Annappa Kamath (1902 – 1907)
Kumble Subraya Shanbhaug (1907 – 1909)
Achyutha Subraya Nayak (1909 -1913)
Mukunda Subraya Kamath (1913 – 1920)
Kumble Subraya Shanbhaug (1920 – 1922)
Manjunath Lakshman Kamath (1923 -1924)
Vasudeva Sheshagiri Kamath (1924 – 1926)
K. Narayana Anantha Shanbhaug (1926 – 1929)
Krishna Mukunda Kamath (1929 – 1931)
Kumble Gopalakrishna Shanbhaug (1929 – 1931)
B. Janardana Rama Prabhu (1931-1934)
C. Krishna Pai (1934 – 1935)
C. Annappa Shanbhaug (1935 -1937)
Krishna Mukunda Kamath (1938)
Vittappa Rama Kamath (1938 – 1946)
Purushothama Krishna Kamath (1946 – 1955)
B. Krishna Bhaktha (1956 – 1982)
K. Prakash Kamath (1982 – 2004)
U. Ashok Kamath (2004 – 2009)
K. Narayana Pai (2010 – 2014 May)
K. Mohandas Bhat (2014 June – 2019 May)
Hareesh Shenoy (2019 May – 2020 April)
K. Damodar Pai (2020 May onwards)